Search Engine Optimization Strategies That Work Today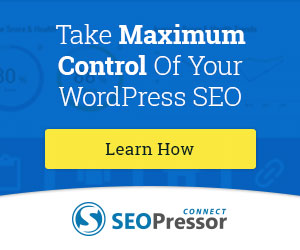 Building a website is not as easy as it would seem. Although there are many companies that provide website builders that are very easy to use, if you really want to make money on the Internet, basic SEO strategies are usually not implemented accidentally. You have to know what you are doing when you build a website. You have to do proper linking. Your content needs to be unique and riveting. Most of all, you need to have links going out from your website to authority sites to show the search engines that you are a valuable asset, motivating them to rank your site higher than all of the others. In this article, we will look at each of these three topics in some detail to help you in your quest for learning proper search engine optimization.
Proper linking is probably the biggest mistake that most Internet marketers make when it comes to building a website. We are not talking about getting links to your website. We are talking about having the proper internal linking structure necessary for your website to be considered valuable by the search engines. One of the best ways to do this is to set up a blog that shows three or four posts that you have made. From the front page or main page of the website, you now have instant internal linking going to these related pages. But you also have to link back to your main page from these other articles. This creates a full circle, showing the search engines that you're trying to provide unique and useful content for visitors that may find you. By doing this type of internal linking, it will increase your chances of ranking higher in the search engines with your website or blog.
Unique content is also very necessary. The Google updates as of late have made it imperative for unique content to be used on every website that Google indexes. The best way to do this is to write the content yourself, thereby ensuring that your article or articles are not simply PLR content that someone is passing off as uniquely written. Although you could check it with Copyscape, it is simply easier to write your own main page, and sub pages, so that you know that the content is truly unique and will be appreciated and accepted by the search engines when they index your website.
Finally, outbound links to authority sites is very important. It shows the search engines that you are actually providing content for the visitor that goes beyond the scope of what you are discussing. Even though you may have excellent content and good internal linking, by placing outbound links to authority sites that can help the visitor even more, the search engines appreciate these types of links and will reward you by ranking higher in the search engine rankings.
By using these three simple strategies for search engine optimization, you can take an old site, or even a new one, and have it rank very well in any of the search engines. Hopefully you will implement these strategies with your own websites and blogs and enjoy the higher rankings as a result of your efforts.